Write to us to submit your work or let us know if you have a link suggestion that you think should be considered for the site. We receive a ton of emails on a daily basis so please don't take offense if you don't receive a reply, but we promise that we will look at all portfolios. Sending a submission does not guarantee a post though. Contact us with any questions and/or comments that you might have. Support is always welcome. Write to:
emailsweetstation(at)yahoo(dot)com
.
.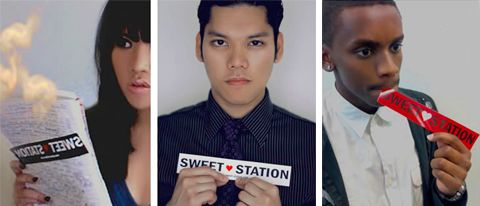 .
To contact the site administrators & contributors directly, send an e-mail to:
honey4president(at)gmail(dot)com  ------- HONEY (left)
sweetstationwelshie(at)gmail(dot)com  ------- WELSHIE (middle)
eimbai(at)gmail(dot)com ------- EVANS (right)
Note: For general advertising information, please contact Welshie.
.
.
.
.