Suddenly finding yourself with hours upon hours of free time? Feeling strangely compelled to do something constructive? Well, screw that. Here's Christabel Sevilla unplugged. Featured on Sweet Station a month ago (link here),I slowly developed a man-crush on her line art. Yes, I know it's weird but that's how we like it here. It's amazing what you discover when you get to know the artists behind their artwork. Thus was the case with Christabel. She's what I would call a "stealth artist on the rise". Here she talks about her humble beginnings, her love of the ISAW (bbq chicken intestines), what makes her tick, and how she plans to keep on doing was she does best — which i imagine would be drawing lots of sexy half-naked ladies (yes, I said it). Without further ado, I think she's ready to take on the world.
Welshie: Who is Christabel Sevilla for the uninitiated?
Christabel: I was born and raised in the Philippines. My mom's half-Spanish (this should answer the question most people ask me. No, I am not German or Norwegian. I am Filipino….with a whole lot of freckles.)
I graduated from *drumroll please* The Royal Pontifical University of Santo Tomas, College of Fine Arts and Design (Major in Painting). I always thought I'd be painting houses for a living, or something similar to it, but thank God I ended up working as a graphic artist for an IT company.
I couldn't wear messy over-alls there, though.
When I'm not working, I am either daydreaming, stuffing my face with anything edible (then wishing I never did afterward), making lists of anything and everything ("to do" lists, "to buy" lists, "to draw" lists, "to kill…er…), roaming the metro in search for the best isaw (UP is still at the top of my list), taking pictures, drawing on any surface as long as no one will sue me for vandalizing, wasting my money on things I don't need.
I've often been asked what my art style was/is and up to now, I still have no specific answer for that…it just continuously evolves whenever I pick up something here and there. I love searching the web for new artworks and art styles and try to learn as much as I can by looking at them for hours on end. Right now, I am obsessed with trying to color over the lines. I can't say I'm doing a good job, but it's teaching me to be more patient with all of my works. I tend to leave artworks unfinished and this new style I'm trying to familiarize myself with is really helping me up my level of patience. I'm really trying to drop the alla-prima style.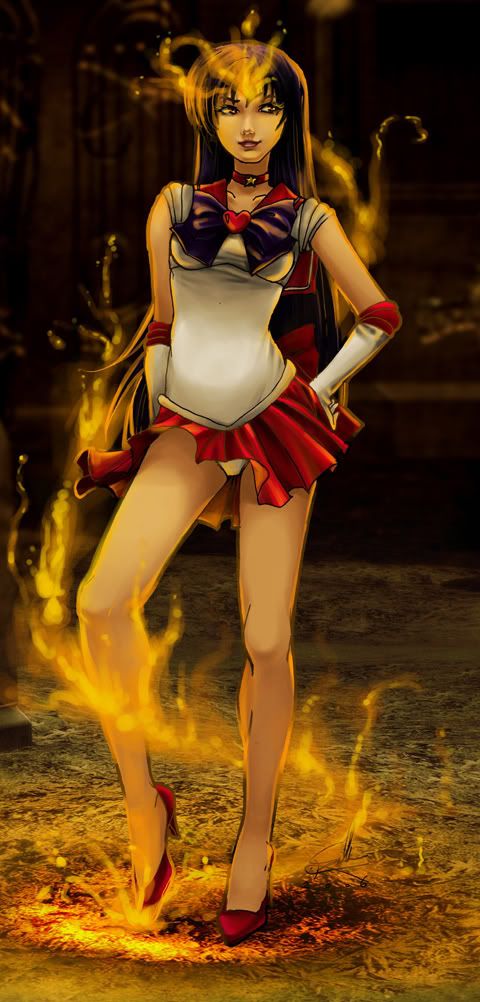 Welshie: When did you know you wanted to do what you do? As raised by traditional Asian parents, how did they take it?
Christabel: I'd love to say things like I grew up in a very culture-rich environment and such, but my love for art started out simply because I was bored most of the time, when I was a kid. I easily got jaded during classes when I was in grade school and I loved daydreaming my time away. Most of the time, I'd put all my dreams on paper and draw myself on clouds with sheep in bow ties. Paint the stars green, coming up with reasons as to why we shouldn't all think they're yellow or white just because it's what we see or what storybooks tell us. I'd say most of my talent was innate (which, at that time, I was completely unaware of) and I haven't really discovered I was an artist until I decided to take up an art-related course for college because i couldn't see myself doing anything else. They never questioned my decision. I thought they'd make me take up some boring course like medicine or law but, apparently, this art thing made me a genius in their eyes too! :p
(My parents have always been supportive of me but they never liked it when, back in grade school, the guidance councilor would call them in and show them my notebooks with drawings instead of notes. LOL)
Welshie: Aside from practicing consistently, what have you been doing lately to better improve your artistic skills?
Christabel: I've been taking on freelance projects. I used to have too much restrictions on the projects I'd take. No macho men, no morbidity, no mechs, no machines, no excruciatingly detailed backgrounds etc. Basically just good looking men and women. So I decided to scrap all the restrictions out cuz I figured, I'll never learn will all those rules!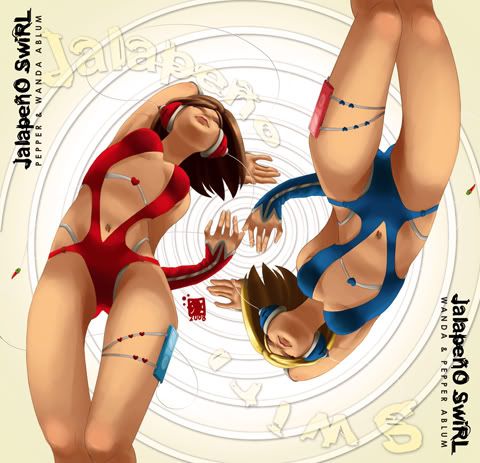 Welshie: Art is subjective. Opinions vary from person to person. How do you handle criticisms of all kinds when it comes to your work?
Christabel: Everyone is entitled to his/her opinion. Now as long as they aren't saying anything that can offend others, I'm fine with my work being heavily criticized /bashed.
I actually often learn from them!
Welshie: I'm a foodie myself, and misses isaw terribly. How many isaw do you consume in a day?
Christabel: I don't get to eat as much isaw as i want simply because the stalls are closed once I get home from work. but when I DO catch them still open, I'd eat no less than 3 of each kind a day.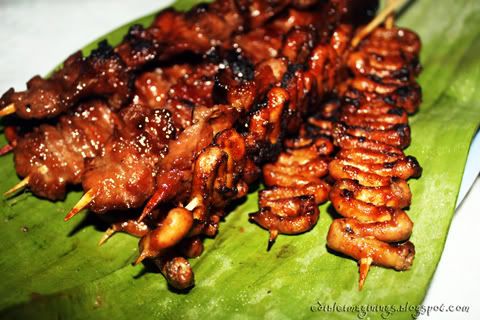 Welshie: You primarily work in digital. Could you tell us a lil' bit about your process?
Christabel: I basically just use Adobe Photoshop CS2. From sketching, inking, coloring to details.
I. AM. A HERMIT. and know nothing at all about the other programs!
I envy those who know how to use Sai, Corel, Open Canvas and other software proficiently. They are able to do a lot more with their art. I simply do not have the time to learn new programs because of my day job…
I tried to use Open Canvas once and I love how you can turn the canvas around so you can ink properly…but I never got to try coloring with it.
Welshie: Your art is heavily influenced by anime/manga, yet your style has subtle differences that separates yours from the pack. Was this something you picked up in college?
Christabel: Well, not really. As I've said, my style is continuously evolving. I'd say now it's a bit of a cross-over between anime and realism. I think I got that from playing too much Marvel Vs. Capcom. :p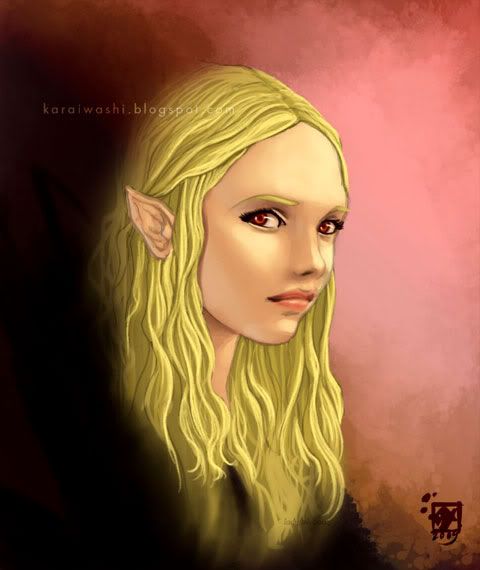 Welshie: You've collaborated with Joe Ng, one of Udon's superstar illustrators. I must have devoured all the Street Fighter/Dark Stalkers comics primarily because to their artwork. I'm really jealous. How did that come about?
Christabel: Oh yes! I've always loved his works. I put on my never-say-die face and asked him through DeviantArt if we could do a collaboration and, well, to my absolute surprise, he agreed!!! A few days later, he emailed the artwork I was supposed to color. It sat at my hard drive for months!!! I really didn't know what approach I was going to do. I was afraid I wouldn't do it justice. Until one day I finally just started coloring and…good God I didn't want to show it to him for fear of getting a reply that would seem like he was just being nice…but when I finally did, I was relieved that he loved it!
It was such an honor!
Welshie: You've done comic panels in the past. Is this something you'd like to pursue in the near future?
Christabel: Of course!
I've always wanted to be a comic book artist but it's just so time-consuming and I could never find enough time to sit and really draw, you know? I'm working on a one-shot story with a friend of mine and I'm keeping my fingers crossed. This is supposed to be released in an event this October. I really hope everything goes well. She's written a fantastic story and I can't wait to get it published! I'm finally given another shot at making this one dream come true.
Welshie: If you weren't an artist today, what do you see yourself doing?
Christabel: erm…fishing? I honestly don't know. I'd be lost without my art.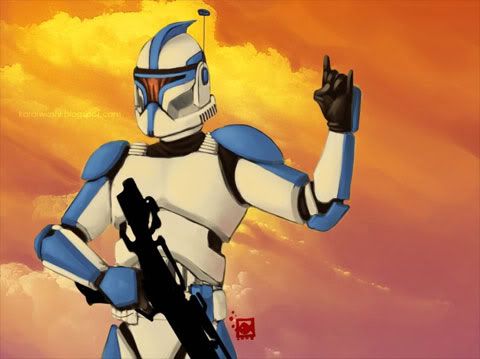 Welshie: You're gradually building up quite a following. What's in store for your fans? Do you plan on producing limited edition prints?
Christabel: I'm really, really grateful for all the support I'm getting from the DeviantArt community. I never thought my works would get so much attention from people. I just did what I loved doing. It's just so heart-warming to see how much they love my works. It makes me want to get better at what I do.
I'm not planning on producing limited edition prints or anything like that at the moment. I think there are a lot of artists who are more deserving and I think I still have a whole lot to learn! The best I can do for everyone is practice and deliver better artworks everytime I post so as not to disappoint them…and myself of course.
Welshie: Who was instrumental in your life growing up?
Christabel: My mother. I can't stand her at times, but, gosh I can't live without her.
She was the one who really saw my potential. During family reunions, she'd go around telling people I'm a Monet in the making. It just makes my heart melt, seeing her overflowing with pride for me.
She was also the one who enrolled me in painting lessons with Fernando Sena. AND my first ever oil painting set was from her.
Welshie: Everything seems to be going well for you. Where do you see yourself in 5 years or so?
Christabel: Still drawing. Still coloring. Still eating isaw. Preferably in the comfort of my very own gallery/library cafe.
Welshie: If you had to do it all over again, what would you have done differently to get to where you are today?
Christabel: I'd start working on my patience earlier.
Everything else is as they should be!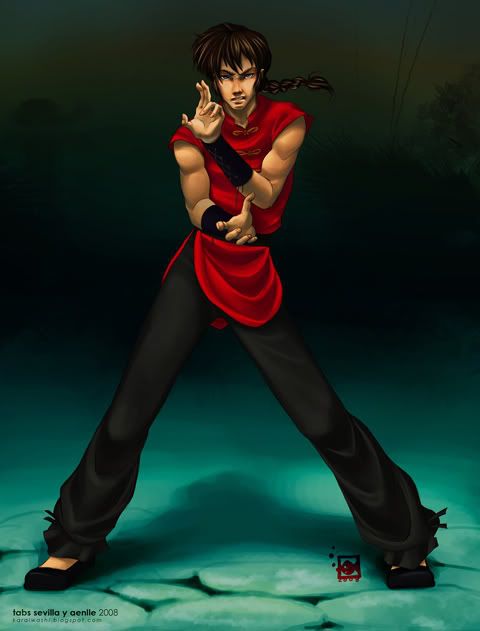 I had so much fun asking Christabel all these questions. She's very talented AND humble, can't you tell? Thanks Christabel. The future looks bright for you. Not enough to satisfy your Christa-cravings? Then check out these links:
http://karaiwashi.blogspot.com/
http://ladyfish.deviantart.com
http://edibleimaginings.blogspot.com/