Known for his bold, enigmatic, abstract graffiti, the irrepressible
Max Erhman (Eon75)
manages to strike that balance between order and chaos on his work that triggers emotions and memories for each and every viewer. His talent shines through like a laser beam, you just can't deny it. I was interested to find out more about his surreal work as well as to hear some of his thoughts on the relationship he experiences with his walls. We caught over the net. Read on..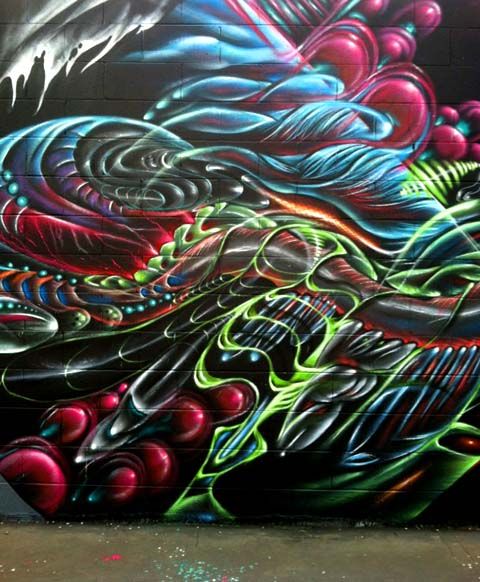 Honey: Could you tell us a little bit about yourself (where you from, your background, any formal art training/schooling)?
Eon75:
My name is Max Ehrman but in some small communities i am know as E.O.N. or Eon75 or the master of Space Crickets.... I am originally from who knows what planet but I seem to have landed in Florida and spent the first 18 years of my life there before moving to Berlin at the age of 23. My formal schooling and education is in Architecture, I then decided after receiving a 5 years Bachelors of Architecture to pursue my goal of going further into debt by getting my 2 year masters of architecture at the Bauhaus in Germany.
Honey: Did you draw/paint a lot as a kid? What was it like for you growing up?
Eon75:
I never really drew much as a child. I remember in kindergarten I drew a grasshopper that I spelled
grassphoper
and my parents were so impressed by the imagery they still have it framed in their house. But as far as I know that is the only pre-graffiti painting that I ever did. I see it as priceless others may see it as a misspelling. I didn't really start drawing till i went to college and still to this day I don't draw that much. Most of my drawing and freestyle sessions happen at the walls.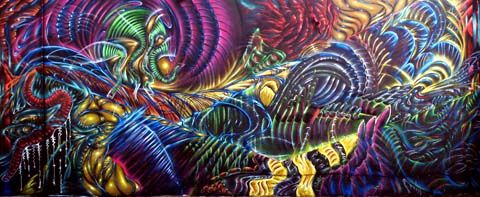 Honey: When did your passion for graffiti start? Do you remember your first wall, or the first one that really hooked you?
Eon75:
The addiction to painting graff hit me in 1994 when I was living in Gainesville, Florida attending school. There was a mile long wall of fame that people used to paint, daily. All of the murals were sophomoric in there attempt at originality then on day 4 guys from Germany came through and painted an amazing memorial wall. To this day I still can't understand how they could achieve what they did in 1994. So that blew me away and the next day I went to good ol Walmart and bought a bunch of Krylon and started painting. I haven't been able to stop since.
Honey: How would you describe the theme you work in, your style – your creative process?
Eon75:
Organic life and nature are the key elements to understanding my process and style. when you look at one of my abstractions you will see lines of site and geometries that form a harmony with is modestly based off of nature and its supreme architecture. Having found a rhythm and harmony in the nature I have tried to mimic its simplistic pure beauty in the paintings I design. Everything I paint, unless its a paid wall and they want a dolphin jumping over the moon or something equally as entertaining, is a freestyle haphazard event. Luckily these eventualities form a cohesive relationship that tells a story. Same as when you look at the cross section of flora and fauna. Some call it sacred geometry I call it Eon75.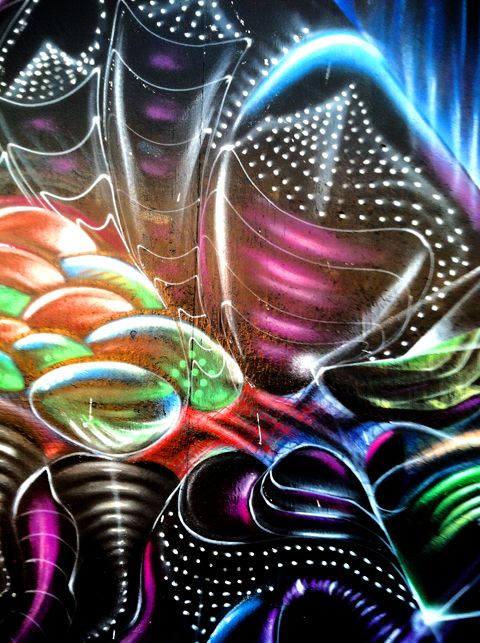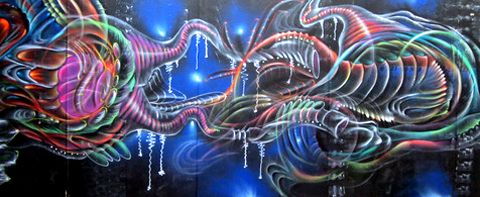 Honey: There is so much going on in each and every one of your art. How much of your own life is reflected in your work?
Eon75:
The paintings are mirrors..I leave it at that.
Honey: How long does it take you to complete a large mural?
Eon75:
Murals on average take about 1 to 2 days to complete. Unless its a 4 story building the like of which I painted a month ago. That took 4 days but were a fun 4 days cause I was able to drive a 40' cherry picker and look down on society for once.
Honey: Is there something that you do to put yourself into a creative state of mind? If so, what?
Eon75:
No not really, I just stare at the wall and see what it has to tell me. As long as I have a starting point everything else flows off of that form.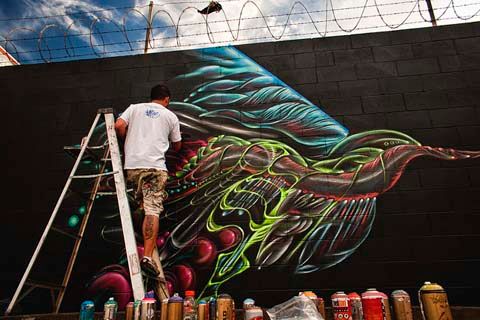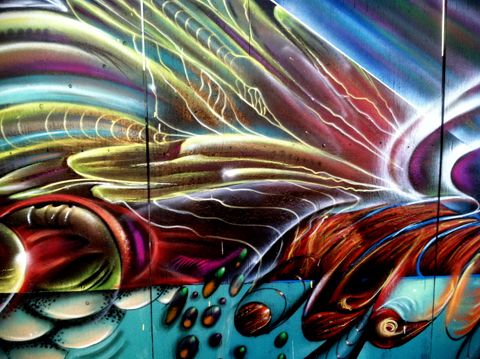 Honey: Max, what do you often dream of?
Eon75:
A beautiful beach with a nice long wall for me to paint, with a cooler of IPAs, sandwiches and a Dj playing music for me all day.
Honey: What is the most important lesson you have picked up in life so far?
Eon75:
Money up front!!!!
Honey: Is there a downside to being SO talented?
Eon75:
I dont know you tell me....ahhaha
Honey: What sort of lasting impression do you hope your work will have on other people?
Eon75:
Id love if people never get tired of looking at my work or finding new relationships and elements in the murals. I love collecting artwork and to me the work I love is images I never get tired of devouring with me eyes.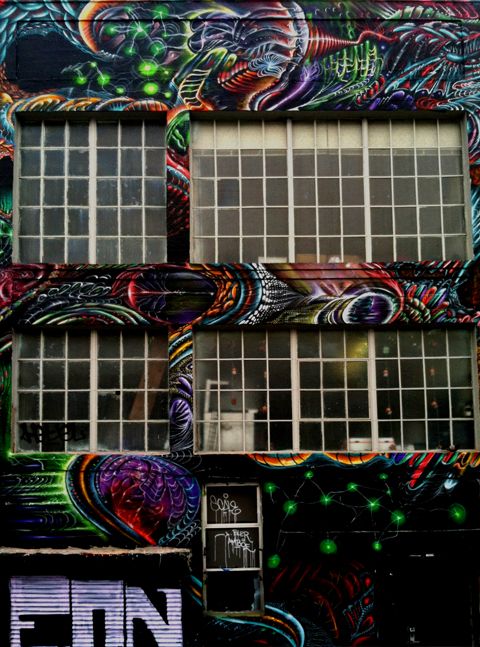 Honey: How would your life change if you were no longer allowed to create art?
Eon75:
There wouldn't be a life...
Honey: Any current projects do you have coming up in the near future that you can share with us?
Eon75:
Hopefully there will be some travels in the future...maybe Miami or other destinations unknown to me at this moment.
Honey: Last words? Thank yous? Shoutouts?
Eon75:
Thanks so much to Sweet Station for the love and Honey for everything. Much love to my family and my lady for always smiling when I tell them all I want to do is paint. My crews Team Alosta in Belgium, WCF in San Francisco and HBT in Florida. Much love to all the homies and people I've painted with over the years.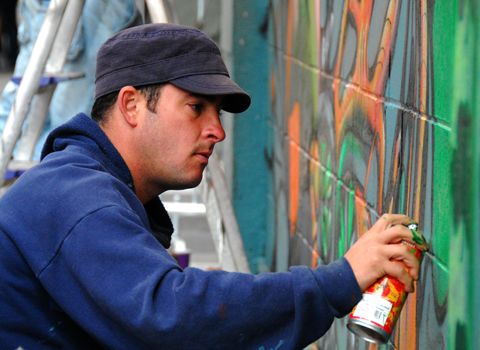 Links here:
www.maxehrman.com
www.maxehrman.carbonmade.com