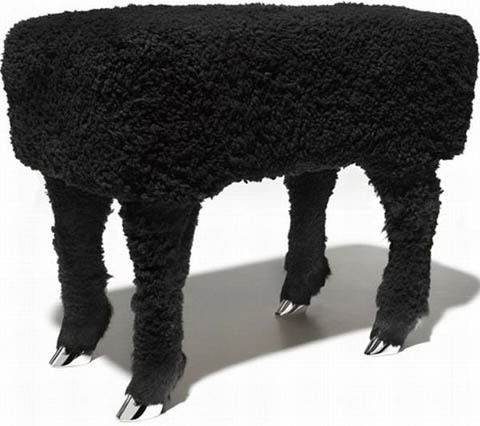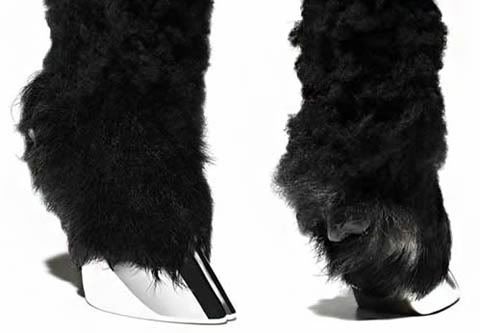 Stool, made from a whole lamb
, exposing all the details remaining of the former life of the animal. This is evident from the transition in the wool from the legs to the 'back' and the detail on the inner leg dew claw. The mind goes between "the individual" and "the product" as the item captures an in-between stage where both are present. To achieve the highest quality and finish, the stool is developed with Frank J. Zitz & Company, Inc.
Frank J. Ziltz
is a renowned taxidermist which clients include museums and private collectors, with a great reputation for correct anatomy and excellent detail. The re-enforced legs are anatomically correct and strong despite looking thin and fragile. The 3D geometry of actual hoofs was recorded in a CAD engineering program and then cast as an accurate interpretation in premium metal.
Link here.