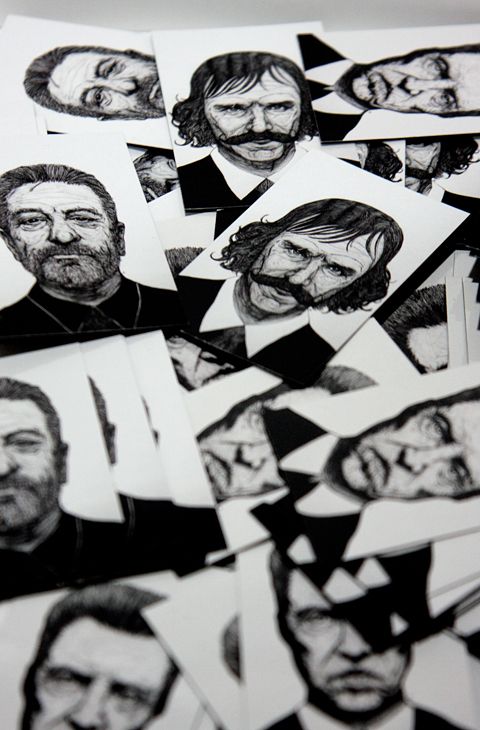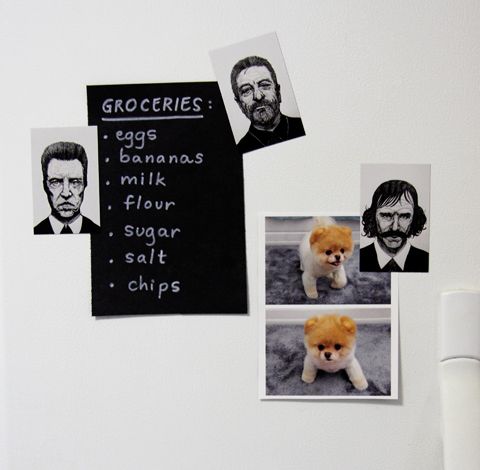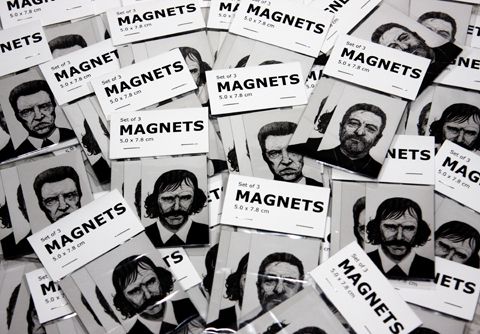 Oh look, it's
Robert DeNiro
,
Christopher Walken
, and
Daniel Day-Lewis
in disguised as Bill the Butcher!! Nice. What better way for them to join forces than to have their handsome faces immortalized in magnet forms. We can all thank
Honey
for that, the artist and founder of the best virtual art gallery on the planet -
Sweet Station
, in my humble opinion. Yes I know, I'm her brother so I'm biased. These magnets aren't your ordinary run-of-the-mill magnets. These magnets are special. How special you ask? Check out the details on Robert's face. How about Christopher's wrinkles! Are you mystified by Daniel's handlebar stache? Their mugs were lovingly recreated from
Honey's amazing illustrations
. For $8 plus cost of shipping, you'd get a pack with one of each. It's been a long loooooong time coming it seems but we finally have the magnets ready to go. All they need are good homes. Before I forget, there's a surprise that comes with each awesome magnet packs. I don't wanna spoil it but let's just say that if you can handle that truth, this is as good as it'll get. We appreciate you and I promise you'll like the magnet packs. But hurry, we're only making a very limited run, for real.
Click here
to buy.