It brings me huge pleasure to introduce you all to the world of Los Angeles-based photographer
Steven Taylor
, someone whose work I admire and secretly just a tiny bit envious of. Pharrell Williams, Incubus, Snoop Dogg, Bruno Mars, Common, Neyo, the list goes on and on. He specializes in portraiture and has a keen eye for capturing personalities and character in his elegant portfolio. You might have seen many of his photographs, but what else do you know about the man behind the lens? Read on..
Honey: Tell us a little bit about yourself. What sparked your interest in photography? Have you had any formal training or is it just talent and practice?
Steven Taylor:
I have OCD, spend far too much money at restaurants, and I don't like talking about photography. I became a photographer with the help of Google, friends, and trial and error--no formal training.
Honey: What photography genre(s) best classifies your work?
Steven Taylor:
I've never thought about this, so I'm not totally sure. I photograph my life and the people that come in and out of it, so I guess portrait... is that a photography genre?
Honey: Would you give a brief walk through your work flow?
Steven Taylor:
 My approach is fairly simple. I try not to over-produce or over-think things, my shoots are relatively short, and I don't like heavy editing. I'm attracted to images that feel simple and honest. Of course it's fun to push yourself and try new things, but I always end up drawn to the shot that we didn't overwork ourselves to get.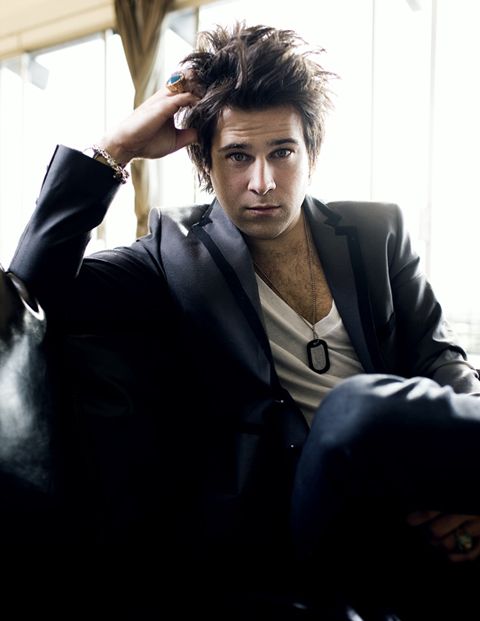 Honey: What type of cameras do you shoot with?
Steven Taylor:
 I know the answer you're looking for, so I'm going to fight the urge to answer sarcastically... I'm not a big gear guy. I keep that simple, too. Typically, if it's digital, I use a Canon 5D. If it's film, I use a Mamiya 645 or a simple 35mm.
Honey: Which is your most-used lens?
Steven Taylor:
 Canon 35mm 1.4.
Honey: How much time do you spend taking photos versus retouching photos?
Steven Taylor:
 If I were to break it down, I'd say 45% of a project is spent sharing drinks, 45% is shooting, and 10% is editing. Obviously this varies, but I think that's an honest average.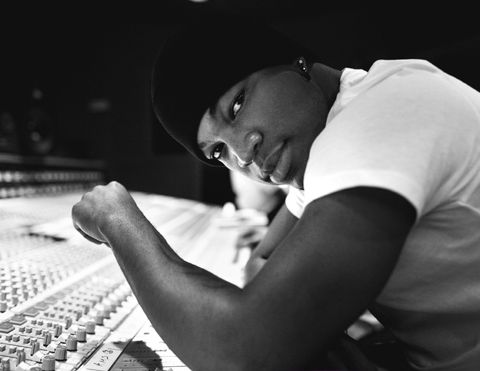 Honey: How did you get into photographing celebrities and/or famous musicians?
Steven Taylor:
 I've always loved shooting musicians. I grew up playing music, so it feels natural for me to capture what I love about that medium. A few years ago I moved to LA to pursue that goal, and it all just sort of happened. It's Hollywood, so even if you try and fight it, you can't escape the whole "celebrity" thing for long.
Honey: Who would you like to work with the most?
Steven Taylor:
Honestly, right now my focus is on a few personal projects rather than potential subjects.
Honey: What has been your biggest hurdle when setting up and working on a shoot?
Steven Taylor:
Not connecting with a person I'm working with, which will always be my answer. I have the hardest time on a shoot when I can't find common ground with my subject.
Honey: Besides your camera, what is a must-have at each of your sessions?
Steven Taylor:
Water. I typically talk a lot, so my mouth gets dry without it.
Honey: If you could have anyone in the world to take your portrait, who would it be?
Steven Taylor:
I really love
Hedi Slimane
. His photos are iconic and beautiful. I choose him. Are you planning a birthday surprise or something?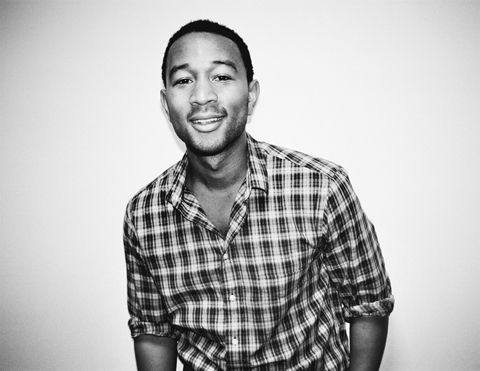 Honey: Haha.. no. Anyway, tell us what's the most rewarding thing about what you do?
Steven Taylor:
Honestly, it's being happy. When I look back at what I wanted for my life as a kid, I'm blown away that I have it. I can't give all the credit to what I do professionally, but I'm definitely the type of person who would have a hard time in an area that didn't make me this happy.
Honey: It is very challenging to establish yourself in such competitive industry. What advice do you have for individuals interested in pursuing a career in photography?
Steven Taylor:
I've said this a few times before, but I really do believe it: I think it comes down to relentlessness or luck, and the most successful artists have a bit of both. Obviously it takes a lot of work to learn and stay consistent in your craft, but in regards to your career, I don't believe in back-up plans. Just go for it.
Honey: What are some of your upcoming projects that we should be on the lookout for?
Steven Taylor:
I think I'd be jumping the gun if I were to extensively share some of them, but I am working on a few project ideas right now. Some are mindless and fun. Others are more thought-out and produced. I keep my blog and site updated fairly regularly, so someone could check back there if interested… or hopefully here once the projects are complete.
Honey: Anything you'd like to add? Thanks yous?
Steven Taylor:
For sure. Big thanks to Tom Ford for helping me smell fantastic and MarchLab watches for keeping me on time.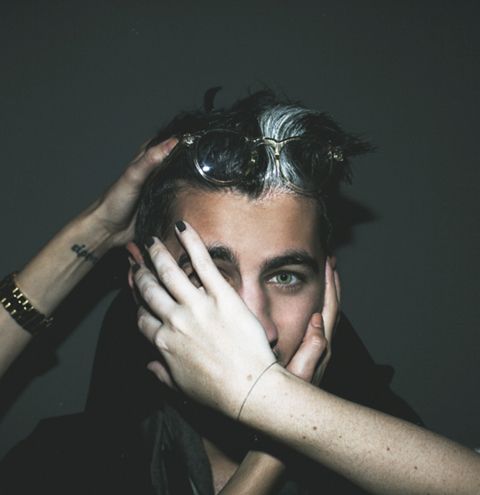 Links here:
http://steventaylorphoto.com/
http://steventaylor.tumblr.com/
http://twitter.com/StevenTaylor