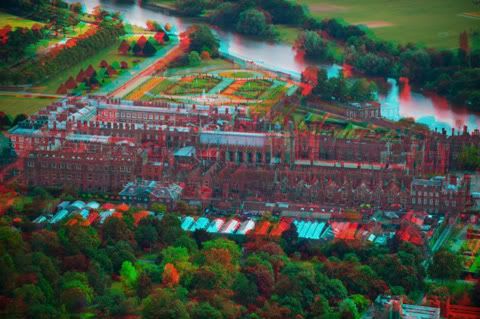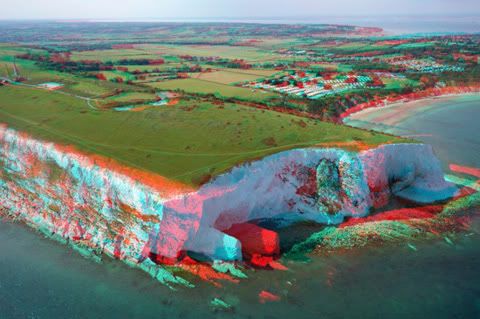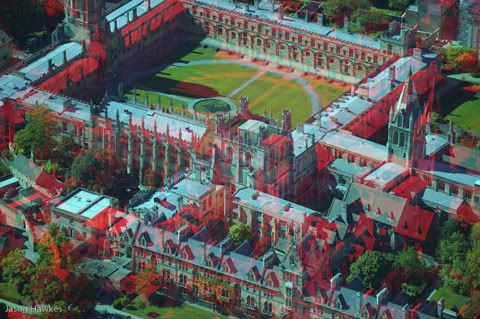 Aerial photographer
Jason Hawkes
has a set of 3D photographs of sites around UK.
You'll need 3D glasses to view
. " I normally fly in a Eurocopter AS355 which is a five seater machine. I sit in the back wearing a harness and we usually take off the doors before flight. I shoot on Nikon D3X and D3S using lenses from 14mm up to 300mm. (3D) Rigs on helicopters are a nightmare, especially as I might use three different types of helicopters in a week. In the end I found with a little trial and error its just as easy to shoot with a single camera as long as you get the timings spot on. Once you have the images you just use some standard Anaglyph software to integrate the shots and you end up with these stereoscopic images. When viewed with chromatically opposite lenses you perceive the images as having three dimensions."